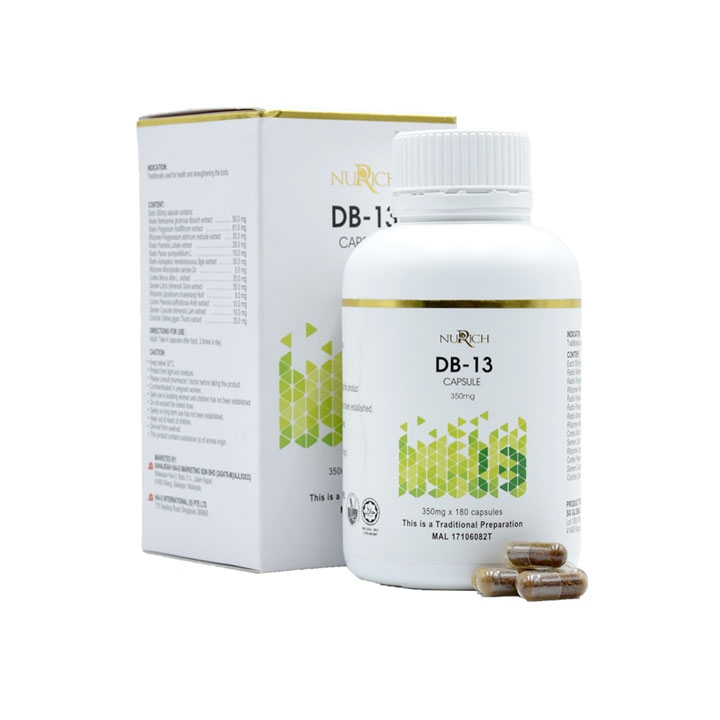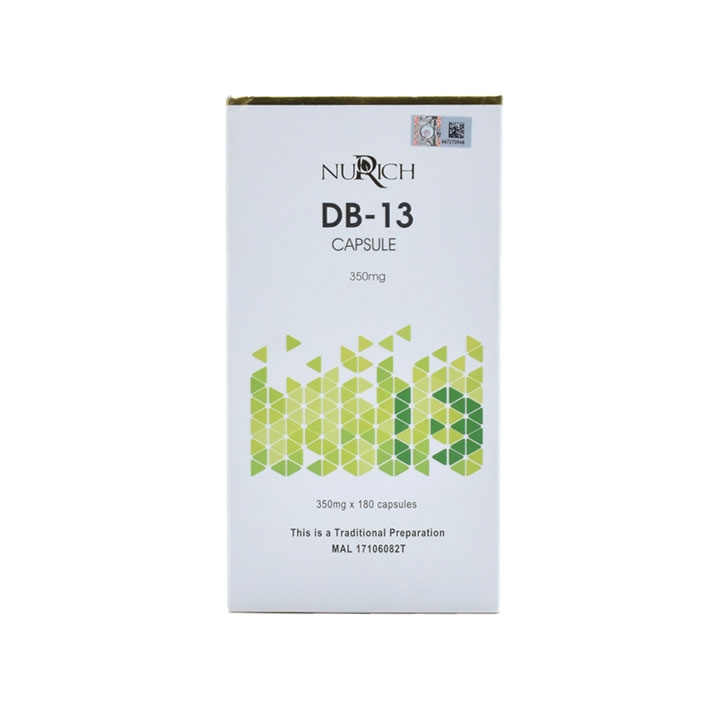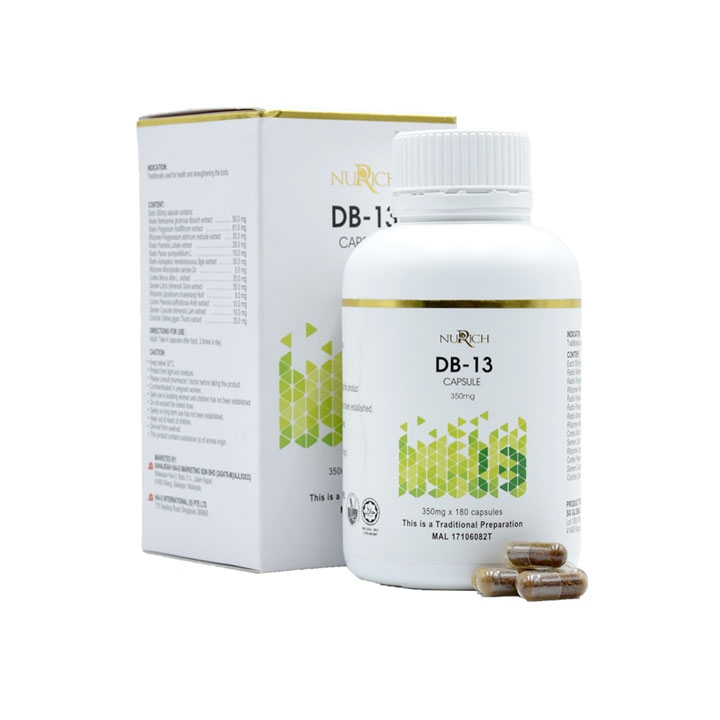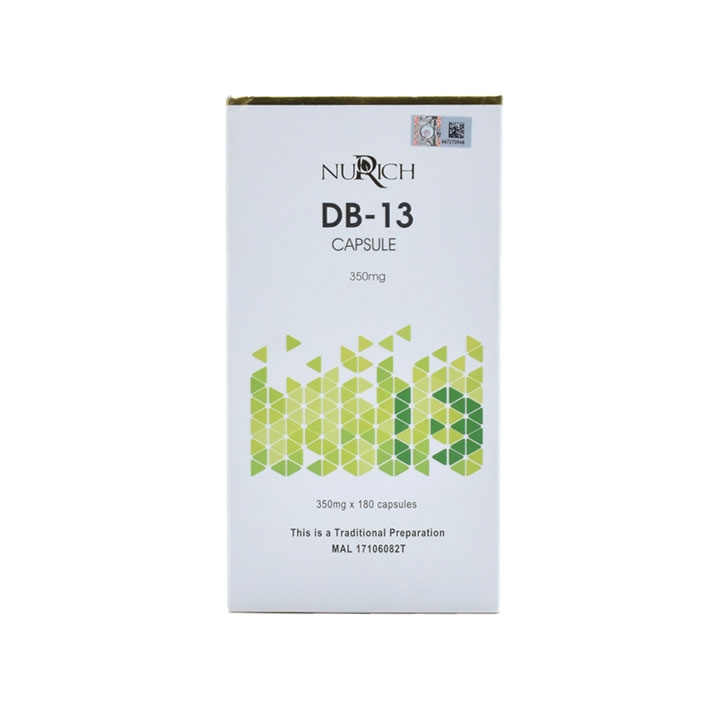 NURICH DB- 13 CAPSULE [MAL17106082T] EXP SEP 2023
MYR 346.00
A complementary supplement that is specially formulated with 13 types of traditional herbs for general well-being and strengthening of the body.
350mg x 180's
Ingredients
Radix Rehmannia glutinosa libosch extract, Radix Polygonum multiflorum extract, Rhizome Polygonatum sibiricum redoute extract,Radix Pueraria Lobata extract, Radix Panax quinquefolium L., Radix Astragalus membranaceus Bge extract, Rhizome Atractylodes lancea Dc, Cortex Morus Alba L. extract, Semen Litchi chinensis Sonn extract, Rhizome Ligusticum chuanxiong Hort, Cortex Paeonia suffruticosa Andr extract, Semen Cuscuta chinensis Lam extract, Concha Ostrea gigas Thunb extract
Member Benefits
Looking for exclusive members only deals and offers? Check out our business opportunity page.